Bloomberg Television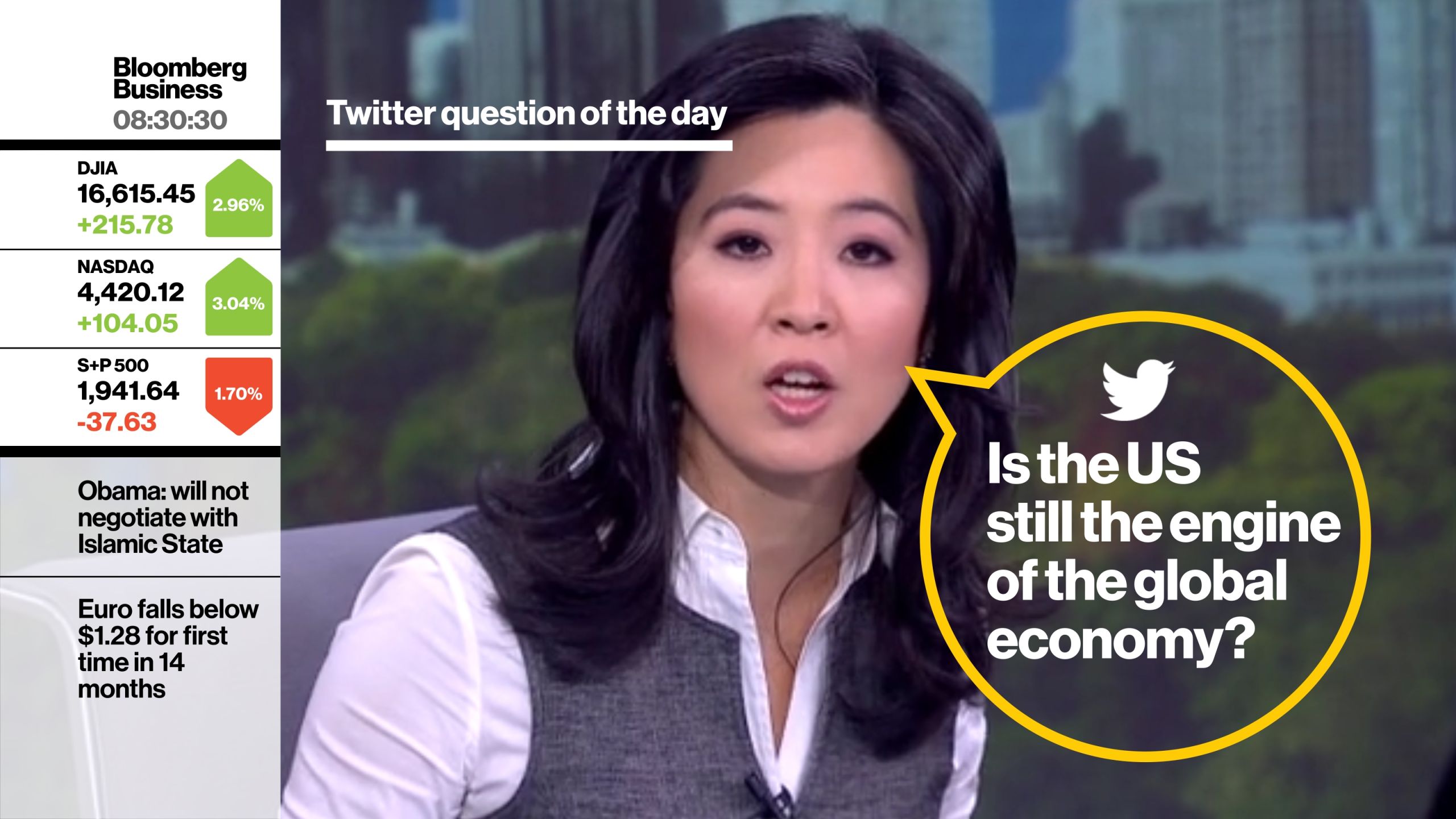 Broadcast design
for the world's
top provider of
business information
We were appointed by Bloomberg TV in New York to revitalise the design of their international news service, which was still using an outdated and dysfunctional graphics package introduced in 2009.
Clutter is a major problem in financial television. Broadcasters often feel that a credible business channel needs to fill the screen with an array of data feeds and tickers. Blooomberg were very attached to their "J screen", which surrounded the 16:9 image with stacks of headlines and figures. Our first task was to clean up this information and present it in a clear and readable form which did not compromise the live action.
Bloomberg had already developed a bold and playful visual language in the pages of Bloomberg Businessweek magazine and on their redesigned websites. This inspired us to introduce some radical graphic elements which broke with broadcast convention and gave the channel a fresh, confident voice intended to attract a younger audience while continuing to serve the needs of loyal viewers.
The combination of rigorous and disciplined data visualisation and a new spirited graphic language was set to give Bloomberg Television a unique identity in the world of business broadcasting. Unfortunately, a change in company strategy and some staff changes meant that the design we delivered did not go live.

Collaboration with Smörgåsbord Studio.
Creative directors: Mark Porter, Dylan Griffith.
Motion design: John Beckers. Infographics: Mark Leeds