NZZ am Sonntag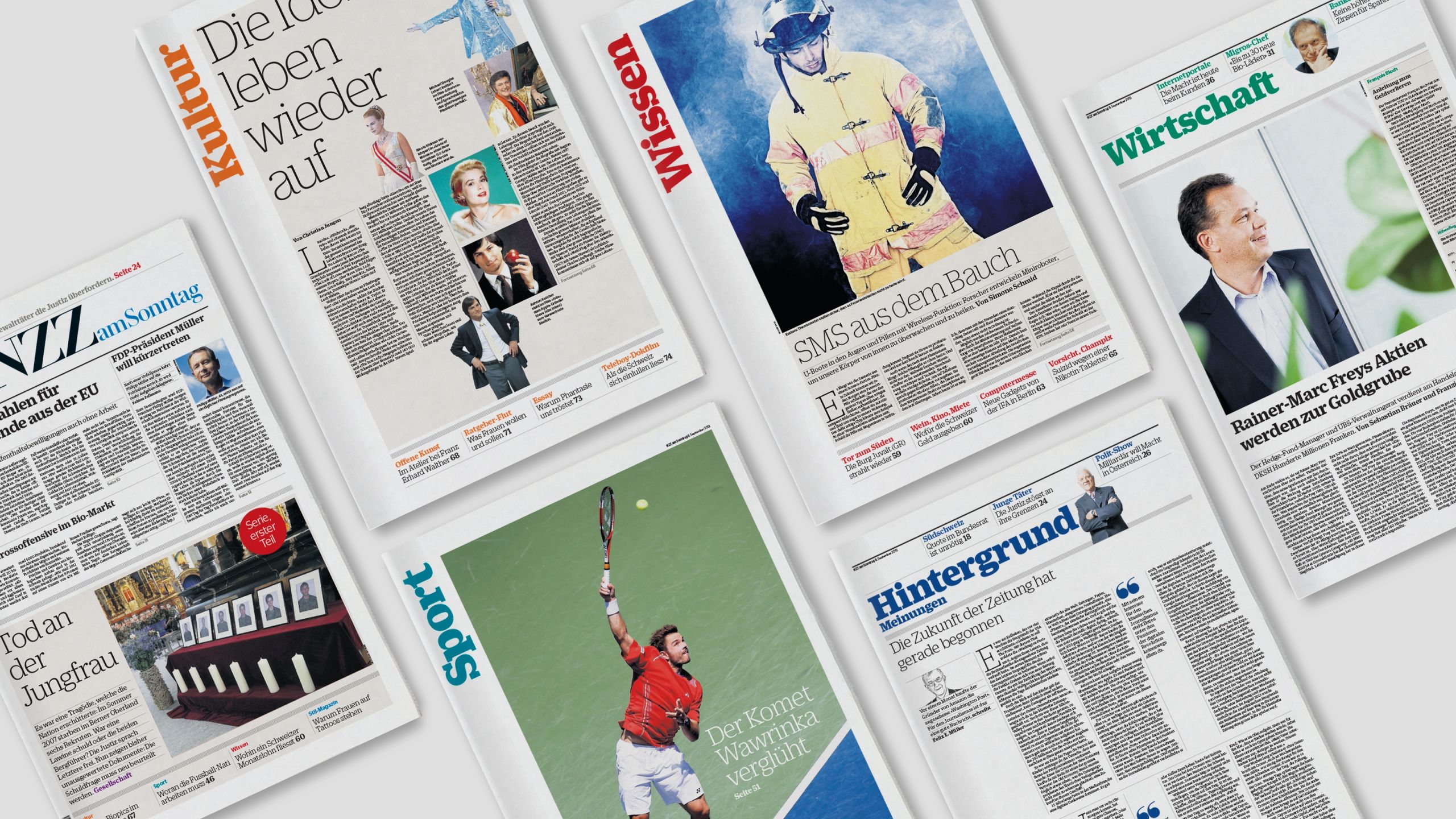 A new Sunday edition
for Switzerland's
newspaper of record
The Neue Zürcher Zeitung has been described as "the most serious newspaper in the world". Zürich's newspaper of record did not allow photographs on the front page until the 1960s, and is a true Swiss cultural icon.
When NZZ decided to launch a Sunday edition, we had to compete against some of Europe's top design agencies to win the commission. The new paper was an astounding success and our original design was so influential that most of the competition soon began to look remarkably similar, prompting the publishers to call us back after 6 years for a different proposition.
The redesign combines Swiss typographic rigour with a modern sensibility, putting NZZ am Sonntag ahead of it's rivals once again, and consolidating its position as the definitive quality Sunday in its market.

Collaboration with Esterson Associates.
Creative directors: Mark Porter, Simon Esterson