El Nacional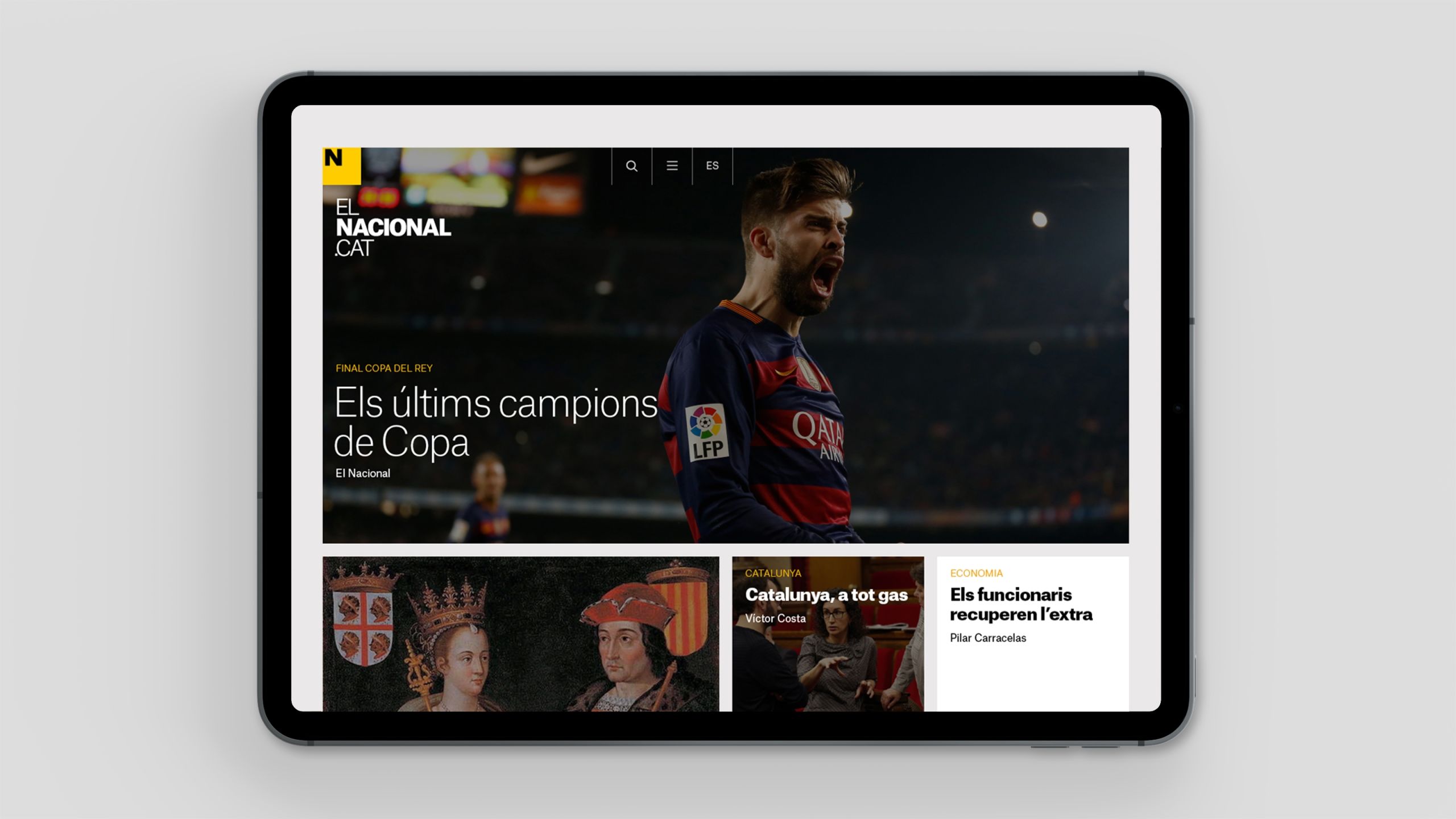 A new approach
to news in a
resurgent Catalonia
EL Nacional was founded by a group of distinguished journalists from Barcelona-based newspaper La Vanguardia, who felt that the Catalonia region needed a more distinctive journalistic voice. With a mix of crowdfunding and private investment, they created a new web-based digital "newspaper" in Catalan and Spanish.
We collaborated with our friends at Spanish studio Atlas on the design. The regional spirit is expressed through a subtle use of colour, referencing the the yellow and red in the Catalan flag. But the editors also wanted to celebrate Catalonia as a dynamic and confident state with a place on the global stage, so the typography and grid-based composition are uncompromisingly modern and international in outlook.
Since its launch El Nacional has gone from strength to strength and now publishes selected articles in English, encouraging an international audience to engage directly with Catalan politics, culture, and sport.

Collabration with Atlas.
Creative directors: Mark Porter, Pablo Martín