Svenska Dagbladet magazines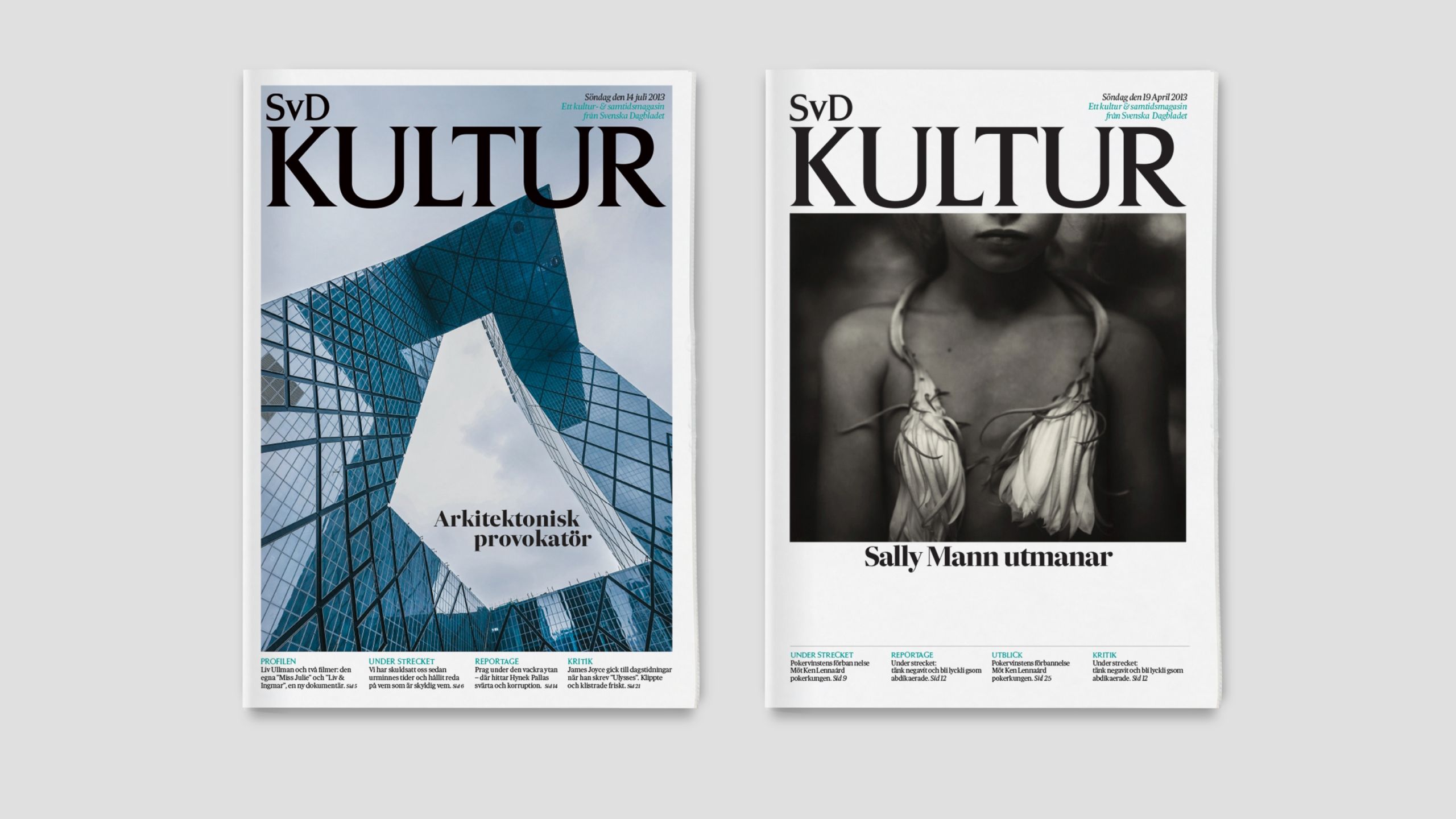 Two weekend sections
for Stockholm's iconic
quality newspaper
We consulted for Svenska Dagbadet on web and print design for an extended period. Most of our work consisted of advising and supporting in-house creative director Anna Thurfjell. But as part of the project we also worked closely on the design of two new large-format magazines.
Magasinet was a high-end homes and real estate magazine, showcasing photography of stylish Stockholm interiors and design objects.
Kultur was an unashamedly intellectual cultural review devoted to books, music, film and art. The brief encouraged us to channel our love of the monochromatic austerity of titles like The New Yorker and the London Review of Books. Above all, Kultur was a celebration of great writing, so we put words at the forefront of a type-led design, making the most of the beautiful Forsberg typeface which was designed for SvD in the 1960s by Swedish typographer and artist Karl-Erik Forsberg.

In-house creative director: Anna Thurfjell