Domus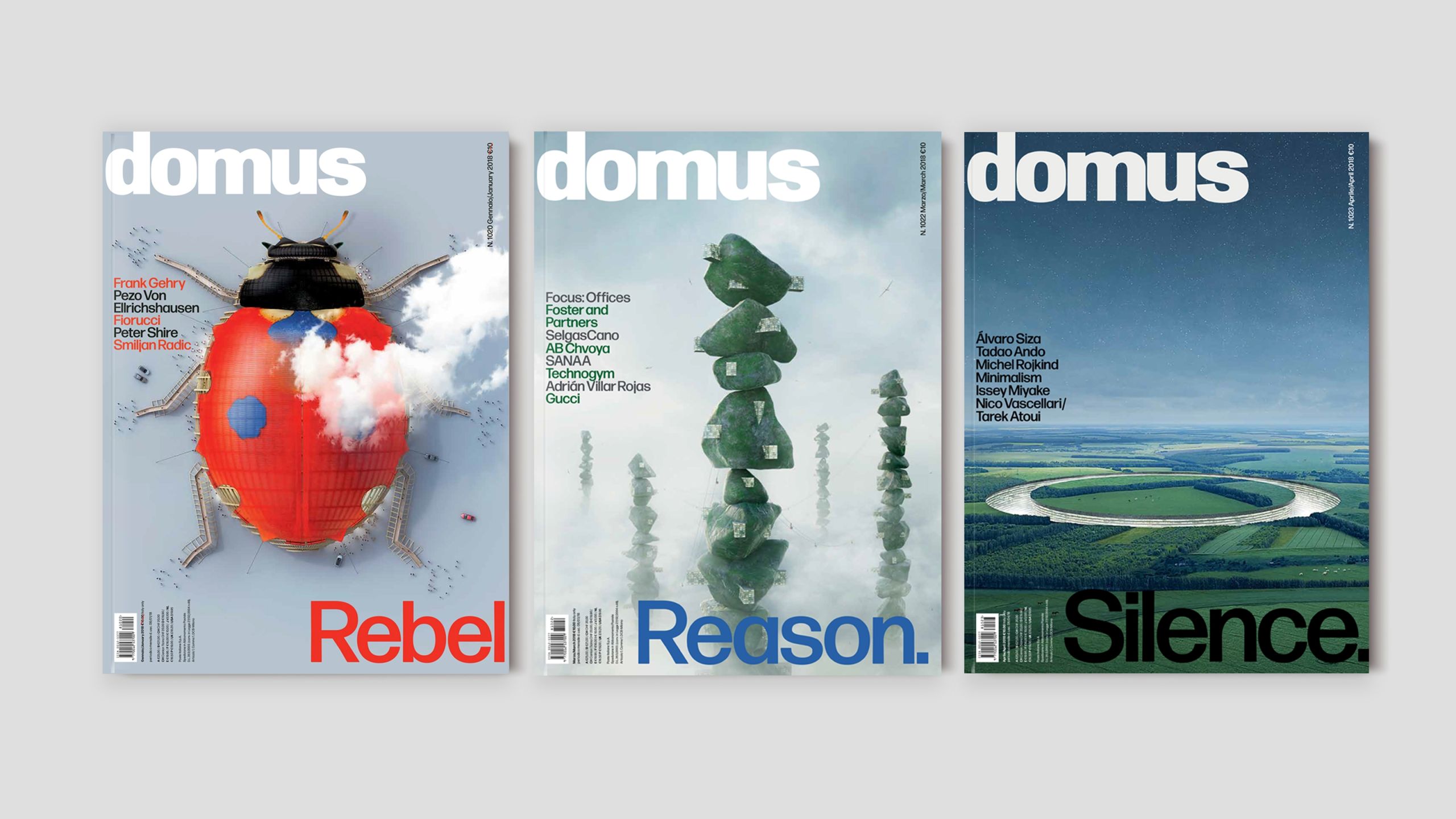 Print and web
for Italy's preeminent
magazine of
architecture and design
Domus is the world's most prestigious architecture and design magazine. Founded in Milan in 1928 by the celebrated architect Gio Ponti, it has a remarkable history and has been edited and art directed by some of the most important figures in the field.
In preparation for its centenary, Domus is inviting ten of the world's most influential architects to act as guest editor for one year each. We were honoured to be asked to develop a fresh visual approach for the website and the magazine to coincide with this initiative.
Following in the footsteps of design legends such as Alan Fletcher, Italo Lupi, and Ettore Sottsass was both thrilling and challenging. To reconnect with this rich visual heritage we began with a period of rigorous research in the Domus archives, digging deep into every aspect of the magazine's history.
Our design system included a revival of Forma, a mid-century typeface which some of Domus' most revered designers had helped to develop, and a return to the bold use of colour which had distinguished the magazine from its competitors in its golden age in the 1980s. But we also brought our deep understanding of current requirements and audience behaviour, delivering the first coordinated cross-platform design in Domus' history.