RTL Nieuws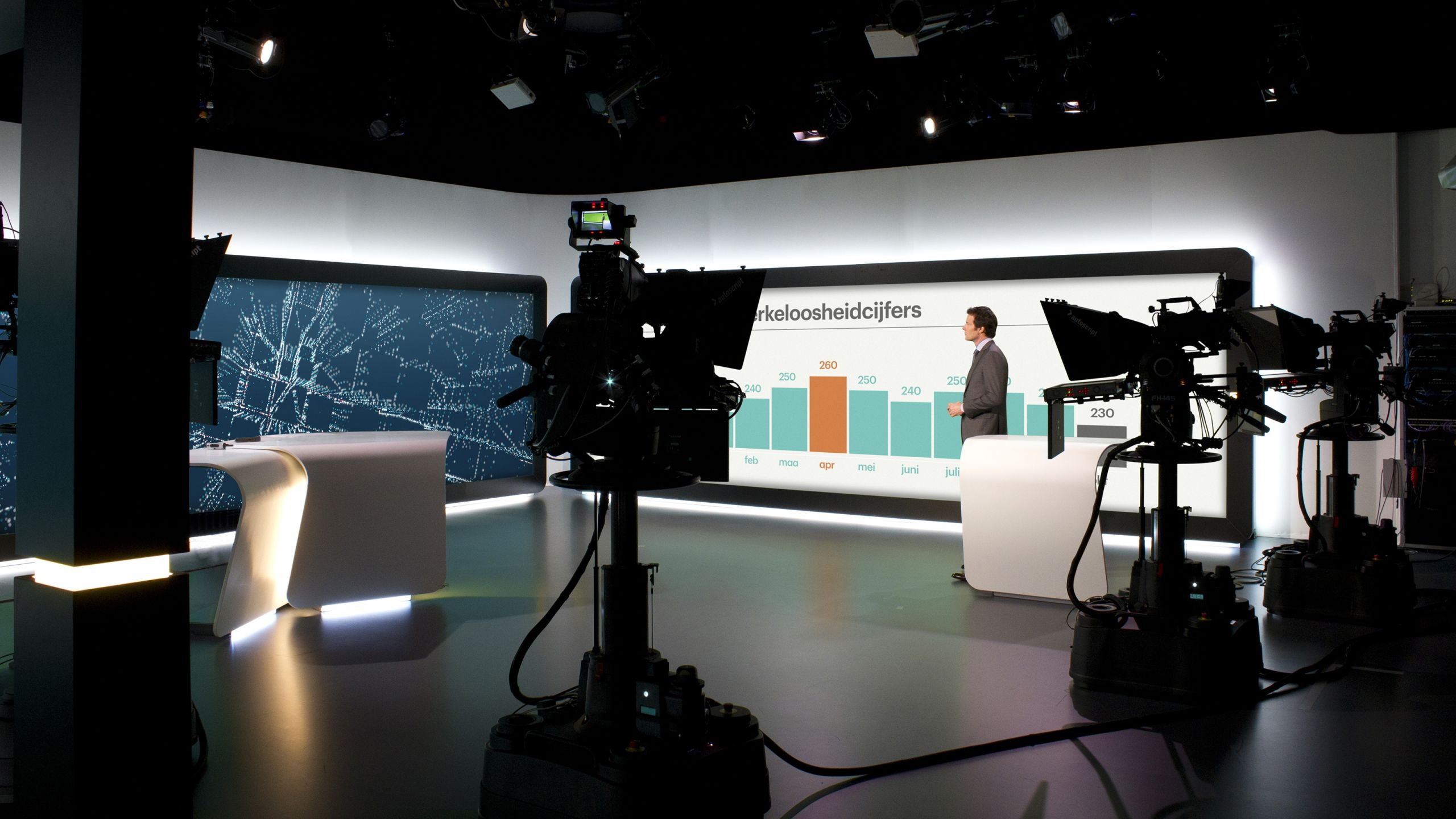 Changing the
face of broadcast
news design
Our first broadcast project was a comprehensive rebrand which broke new ground in TV news design.
RTL Nieuws is the Netherlands' biggest commercial news service with an audience of 2 million viewers. We completely reimagined their offering from logos and title sequences through on-air graphics for news, weather and business, to the studio sets, music, and digital platforms.
While most TV news is stuck in a dated iconography of pulsating globes and shiny 3D objects, we embraced the new cross-platform reality with a fresh clean aesthetic. The rebrand references mobile digital design and behaviour, with an affectionate nod to classic Dutch modernist graphics.
We replaced visual noise with a bold uncluttered approach that puts the content at the heart of the offering, and allows editors and presenters to communicate clearly and directly with the audience. The result is a contemporary identity which gives RTL Nieuws a distinctive voice in the connected media world.
Like many of our projects, elements of the rebrand have since been copied many times, but we believe that imitation is the sincerest form of flattery.


Collaboration with Smörgåsbord Studio.
Creative directors: Mark Porter, Dylan Griffith.
Motion design: John Beckers.
Sound design: Martijn Schimmer/SMP Amsterdam.
Animation: Universal Everything. Set design: Piece Montée