The New Statesman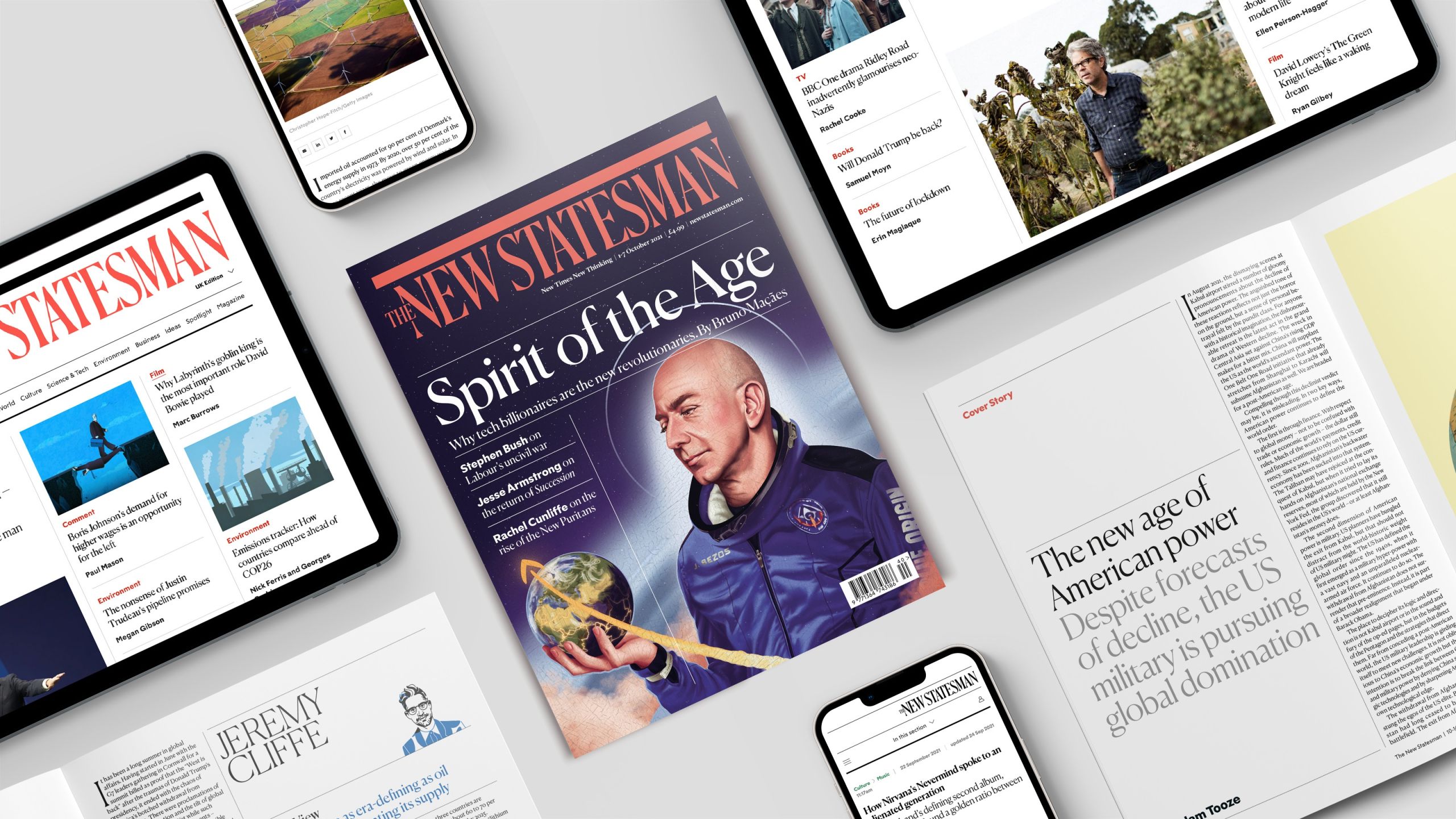 Print, digital, branding
and social for a
British cultural institution
Founded in 1913, The New Statesman has been a major force in British politics and culture for over 100 years. Its contributors have included John Maynard Keynes, Bertrand Russell, Virginia Woolf, and George Orwell. With a growing digital readership in the English-speaking world beyond the UK, they were ready for an upgrade which would reflect their global reach and change perceptions amongst a younger and more diverse audience.
It began with a simple decision to reinstate the definite article in the magazine's title, changing "New Statesman" back to its original form "The New Statesman". This required a new logo, which kickstarted a project that eventually grew into a complete design system including branding, the printed magazine, a relaunched website, and social and video templates.
At the outset we established a clear set of priorities. The new design should be platform-agnostic; it should celebrate words and text; it should acknowledge The New Statesman's history while feeling contemporary and forward-looking; above all, it should be inviting and readable, serious, but not boring.
The project has established a distinctive visual language for The New Statesman that draws on their rich heritage while appealing to new audiences, and cements their global reputation as a truly world-class publication.

Collaboration: Studio Brannan
In-house art director: Erica Weathers.
Creative editor: Gerry Brakus.