L'Essenziale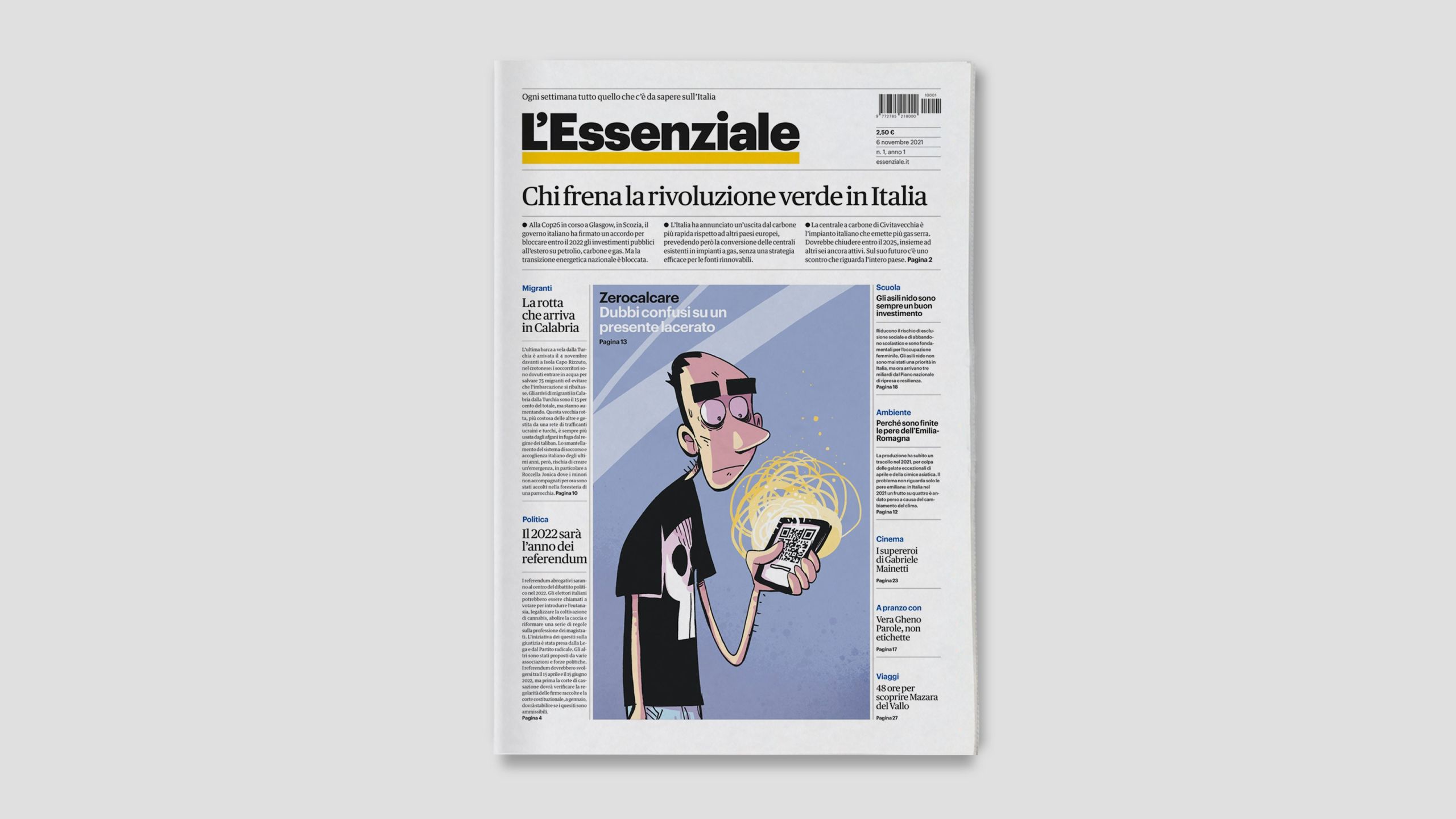 Launching a new print-only
newspaper in Italy
It takes a lot of nerve, and a profound love of paper and ink, to launch a brand new printed newspaper in 2021. But that's what our friends at Internazionale did.

To compliment their weekly magazine, which reports on events in the rest of the world, they created a new newspaper devoted entirely to Italy. They brought their high journalistic standards and values to the project, and briefed us to create a calm, simple design which would stand in contrast to the density and visual complexity of most Italian media. L'Essenziale is a contemporary newspaper which nods respectfully to classic Northern European and North American newspaper design, while remaining relevant and accessible to a modern audience.

True to the print-only philosophy, L'Essenziale has no website, just a one-page subscription offer. But even a print-only product has to reach its audience on mobile devices, and the brand assets we delivered have established a distinctive and recognisable presence on social media.
Editor: Giovanni De Mauro.
In-house art director: Pasquale Cavorsi