L'Essenziale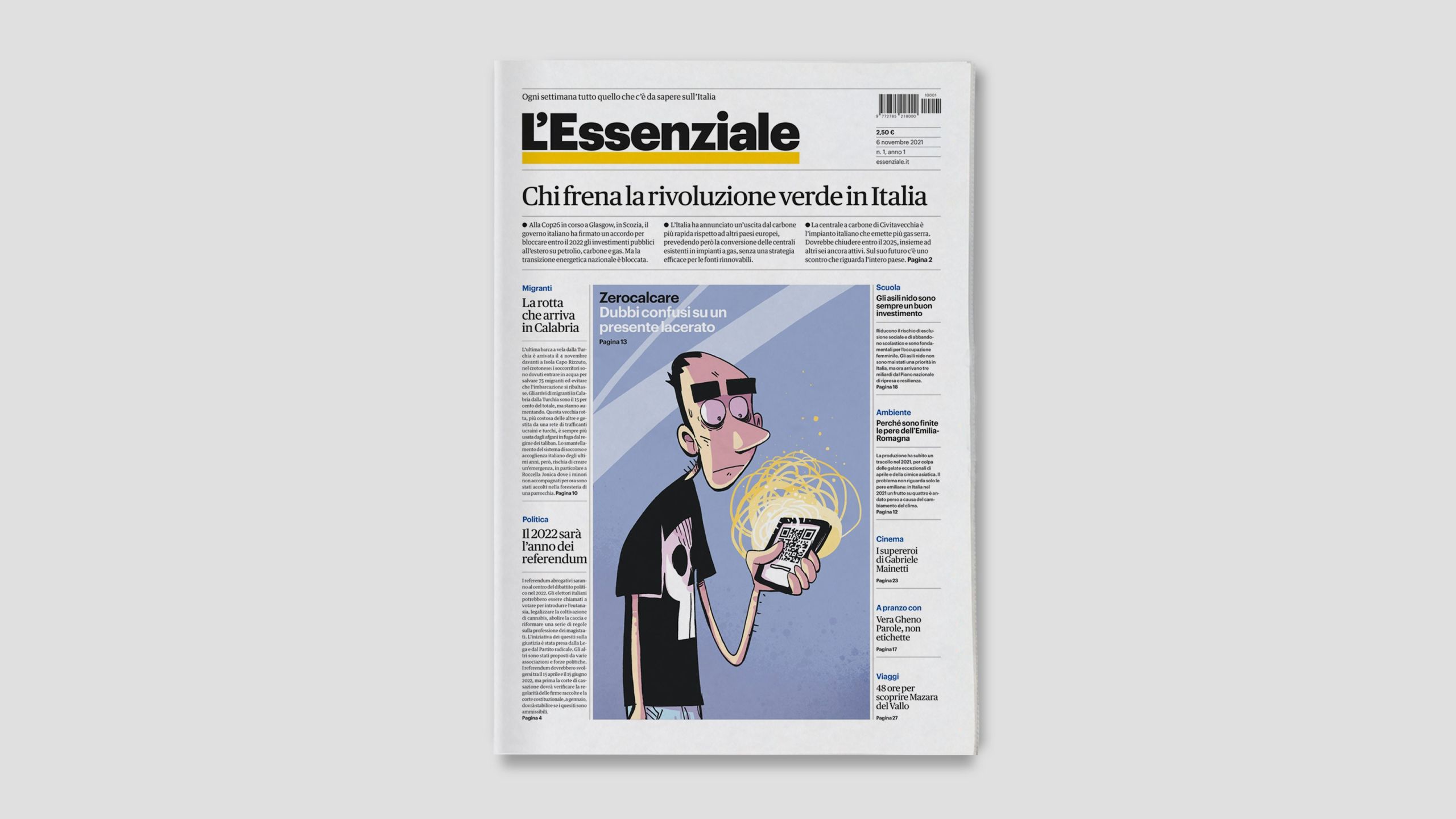 Launching a pop-up
newspaper in Italy
It takes a profound love of paper and ink to launch a new printed newspaper in 2021. But that's what our friends at Internazionale did.

To complement their weekly magazine, which reports on events in the rest of the world, they created a new newspaper devoted entirely to Italy. They brought their usual high journalistic standards and values to the project, and briefed us to create a simple, calm design which would stand out against the density and visual complexity of most Italian media. We delivered a contemporary newspaper which nods respectfully to classic Northern European and North American traditions, while remaining relevant and accessible to a modern audience.

L'Essenziale was a bold experiment, and the print edition eventually succumbed to economics. But the brand lives on as a website and a distinctive and recognisable presence on social media.
Editor: Giovanni De Mauro.
In-house art director: Pasquale Cavorsi