The Sunday Times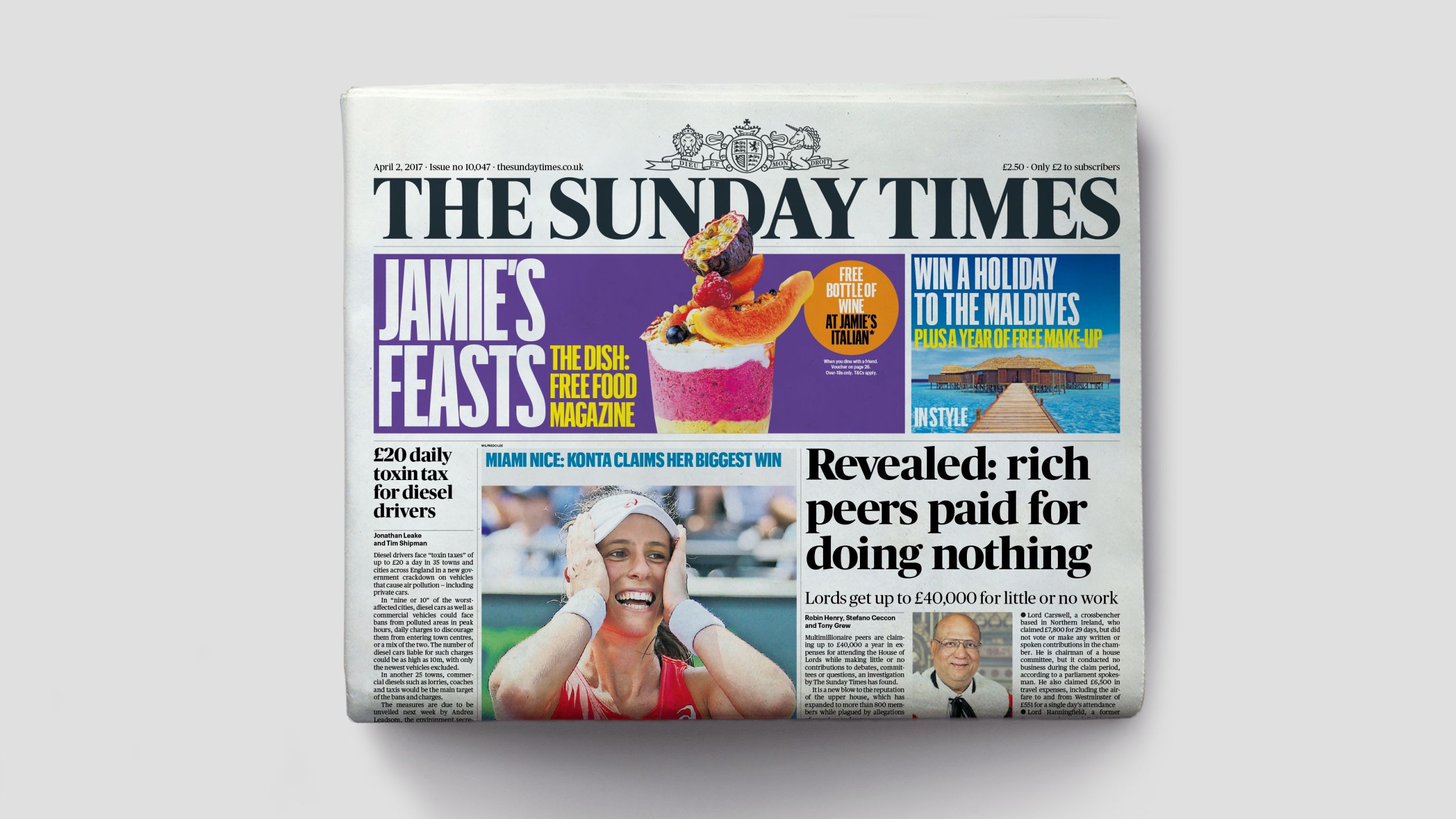 A respectful redesign of
Britain's most successful
quality Sunday paper
Redesigning The Sunday Times was like restoring a landmark building.

Britain's number one quality Sunday paper dominates its market, and the brief called for evolution, not revolution. At a time when many newspapers are chasing after readers by pursuing novelty at any cost, the Sunday Times chose to defend its premium position by putting the focus back on its quality journalism. Our solution was a classic broadsheet design which celebrated their distinguished history and preserved the fabric while introducing a sharper, more contemporary spirit to broaden the audience.
In the first year of the redesign, the Sunday Times was voted World's Best Designed in the Society for News Design awards.

Collaboration with Esterson Associates.
Creative Directors: Mark Porter, Simon Esterson.
In-house art director: Russel Herneman