Tidsskriftet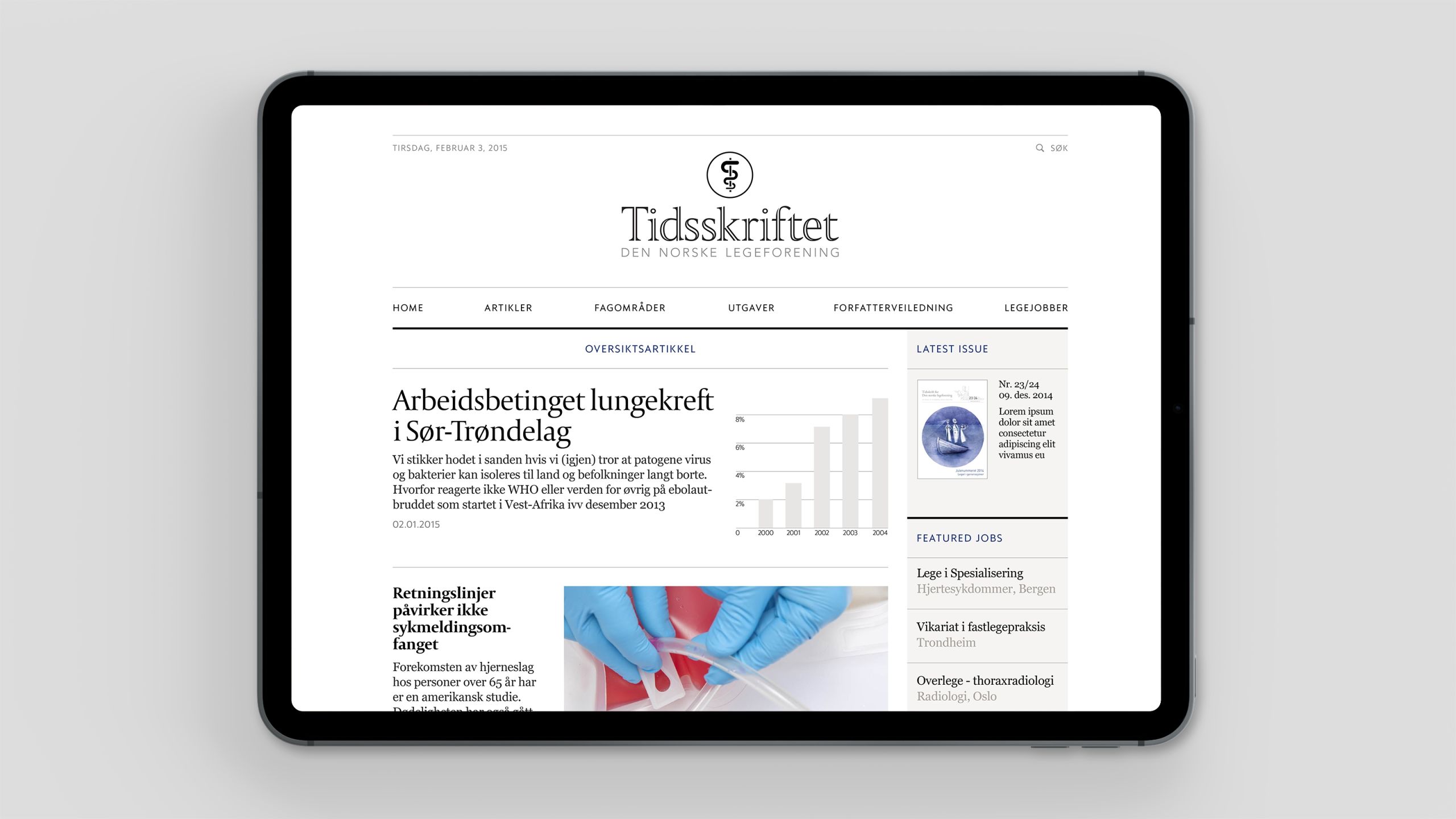 A new visual
language for
Norway's most
respected source of
medical information
Tidsskriftet is the journal of the Norwegian Medical Association — a membership magazine for doctors, a prestigious medical research journal, and the primary source of high-level medical information in Norway.
They needed to reinforce their relationship with their existing audience, but also had ambitious plans to expand into other activities where they felt their authoritative voice could bring value. We were initially approached to design a new website, but our proposals opened the path to a new logo and brand identity and a redesign of the print journal.
The completed package establishes a sophisticated and credible visual environment which respects the content and reflects the values of the audience.

In-house art director: Lotte Grønneberg